In a world hurtling through constant change, finding time to stay updated, learn fresh skills, and expand your network feels like an uphill battle. Enter "WEConversations": a new monthly webinar series by the World Employment Confederation to empower you in navigating public affairs, gathering labour market intelligence, designing impactful campaigning, and producing cutting-edge thought leadership – all within your busy schedule!
For our opening event on Thursday, September 28th at 11 AM CET, we will prepare for 2024 by taking a sneak peek at how the economy and labour markets will evolve next year thanks to Staffing Industry Analysts (SIA) and Lightcast, both renowned experts for decoding economic trends and unveiling opportunities for the staffing industry.
Our experts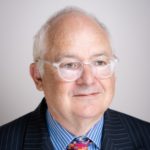 Adam Pode joined SIA in June 2009 with overall responsibility for research for EMEA & APAC. Since then he has examined and written about the staffing industry from Australia to Zambia. Adam has spent his entire career in the research field and got his first degree from SOAS.
As Vice President at Lightcast, Marco Tucci is leading the Business Expansion and Strategic Client Relations in Europe from the company's Milan office. His expertise spans from guiding its clients on strategic workforce planning, labour market policies and evolving trends, like green skills – that fundamentally shape the future of employment. Before joining Lightcast (formerly Emsi Burning Glass) Marco has ran for 10 years his own labour market advisory business that joined in 2012 Tabulaex – a spin-off of the University of Milano-Bicocca. As one of the shareholders and subject matter expert in the field of European Labour Markets he was influential in driving Tabulaex growth and establishing its brand across the region. In Dec 2018 Burning Glass International (that later merged with EMSI) acquired Tabulaex. Today, Marco is Senior Sales Leader within Lightcast Global Business where he also leads the company's business operations in EMEA.
Don't let the whirlwind of change leave you behind; embrace it with "WEConversations" and secure your spot now!