Access to skilling throughout one's career is the best form of income protection one can get. Bridging the skills gap therefore depends on access to training. For this reason, the World Employment Confederation, advocates for the portability of skilling rights, regardless of the type of skills needed. Benefits and rights to training should build up over the course of one's career, across different jobs, sectors, and forms of work. This requires access to training to be re-defined.
The private employment industry believes that the workplace is the best place for the development of employable skill sets. Easy access to work through vocational training and apprenticeship schemes is therefore crucial, especially for young workers.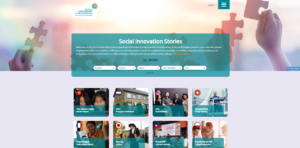 Yet, while skilling is an important answer to any labour market challenge, it should never be the only one. Labour market reforms that enable the optimal deployment of diverse forms of work underpin any successful effort to ensure an employable workforce. Without them, skilling efforts will be in vain.
For examples of how the private employment industry re-invents ways of learning, visit our "Social Innovation Stories" database.