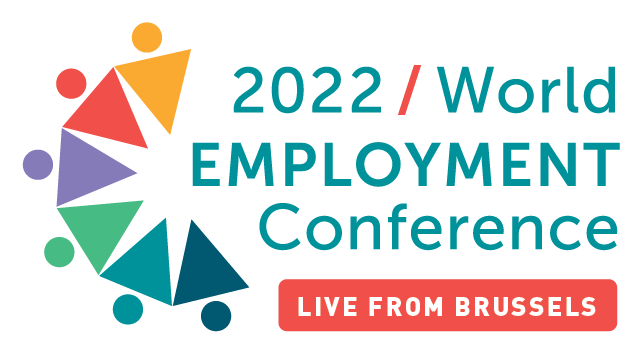 The World Employment Conference 2022 will take place on 31st May, in Brussels, Belgium. The theme for this next edition is "Bridging the Gap: Connecting Worker and Employer Expectations".
Join us to discuss how we can better connect the needs of workers and companies, in labour markets that have radically changed, in order to build a more efficient world of work. Hear from leaders in the HR services industry and employment experts how we can come together as a community and innovate in engaging talent, developing careers, and enhancing social rights.
The World Employment Conference represents the annual gathering of the HR services industry on a global scale, bringing together senior executives of national staffing federations and business leaders of workforce solutions firms. It is organised by the World Employment Confederation (WEC).
WEC members will benefit from extra meeting days on 30th May and 1st June for dedicated workshops and institutional meetings.
The programme is available and our speakers are lined up! Visit the conference website and follow us on social media (Twitter and LinkedIn) to stay updated!