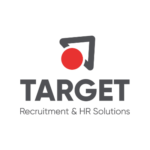 Target HR Services is a Human Resource services provider in Egypt founded in 2006. The company provides services in the areas of recruitment, human resources, Employer of Record (EOR) Services, payroll, outsourcing, management and labour conflict resolution.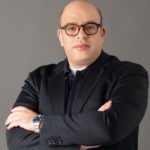 "Our philosophy is really to operate as a partner for our clients," says Mohamed El Derwy, CEO of Target HR Services. "Our comprehensive range of services that goes from staffing to payrolling and support for work permits, combined with our wide network within the Middle East and North Africa, enables us to be more than just a vendor."
Target HR Services outsources about 3500 employees and recruits more than 1500 new hires every year. The company also established a quota of enabling about 100 expat work permits a year. Target HR Services is today supporting clients from a wide range of sectors, from oil and gas, pharmaceuticals and financial services to commodities, construction, fast-moving consumer goods (FMCG) and heavy industries.
Delivering high level of integrity and professionalism is at the heart of Target HR Services' approach to HR services. In that perspective, joining the international network of the World Employment Confederation (WEC) was the natural next step for the company.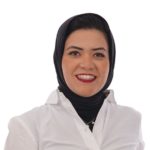 "The HR services sector is still emerging in the region but we are convinced that it needs to develop and be structured in a way that respects the international standards set by the International Labour Organisation (ILO)," explains Meran Ossama, Business Development Manager at Target HR Services. "By joining the WEC and exchanging with other federations, we will learn best practices to implement those international standards and put the emerging markets of our region on the right path of development."
Building up an ethical and compliant sector is not the only challenge for the HR services industry in Egypt, and broadly speaking in the Middle East region. "We see a lot of lay offs happening, notably because of the technology start ups restructuring. Our sector has a key role to play in convincing employers to safeguard workers' rights in such processes," says Mohamed El Derwy. "There are also many opportunities arising from the rise of hybrid working and from the empowerment of women. Our expertise is needed more than ever!"
Target HR Services will represent the interest of the industry in Egypt, therefore growing the list of countries represented within the WEC membership. For a full overview of our global presence and our value proposition, check out our Membership dedicated webpage.